Each month, we are recognizing ESAC students who are making a difference and making a future. Here are our past alumni: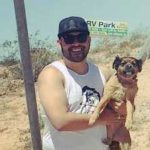 Manuel Ramos, ESAC 2014: " Things look a little different when you are a 25-year-old college freshman. When I started at Metropolitan State University of Denver in the Fall of 2010, I didn't know how the next few years were going to play out. The picture I'd painted in my head as a first-generation high school graduate heading off to college was significantly different from what would end up transpiring. As an "elder-freshman", I knew milestones like rushing a fraternity and getting to experience "dorm life" were not going to happen. The one milestone I immediately gravitated toward was studying abroad. Then I met Dr. Cynthia Vannucci and she introduced me to ESAC.
I was sold.
Not only was the location phenomenal, I would get to go with all the friends I'd been making in the Hospitality, Tourism and Events Department, and Dr. Vannucci would also be going along and teaching courses!? It truly was a no-brainer and before I knew it, my flight from Denver landed in Chicago for my first connection to Prague and the reality of it all set in.
The very first night, we had dinner at a local pub that was just up the street from our dorms. Kristine and David went up and greeted everyone and one of the things that I remember, clear as day, was them telling us to just absorb everything and to take it all in because it will go by in the blink of an eye and it really did.
Since graduating with my degree in May of 2015, I left retail management after 11 years and started a new career in Human Resources. First working for a small, woman owned staffing agency in Denver, then in July of 2018, my boyfriend of 6 ½ years, Kyle, accepted a role as a Senior Executive Development Partner for MGM Resorts. This new role would transplant us from Denver, Colorado to Las Vegas, Nevada. After almost 14 years in Colorado, the time had come to move on to sandier pastures. Shortly after arriving in Nevada, I landed the job of my dreams as a Corporate Recruiter for FirstService Residential, North America's largest HOA management company. In this role, I'm responsible for hiring and staffing a variety of roles for all of our Nevada properties. What's even more amazing how I've been able to continuously draw from my day-to-day experiences from my study abroad trip to Prague in professional settings. My department recently went through a new transition with the introduction of a new Human Resources Director named Bonnie. During her assimilation, she asked us all to discuss one event that stands out as meaningful. Naturally, I decided to speak of my time in the City of a Hundred Spires, to which she responded with her strong desire to one day visit Prague, but also got us talking about our own European adventures over the years.
Recently, I was visited in Las Vegas by one of my fellow ESAC Alumni, Claire (Babish) Lancaster. We both refused to acknowledge that coming up this summer, it will have been 5 years since we landed in Prague. We both reminisced on the food, the pivo, "dorm life", the weekend traveling and the lifelong friendships, like ours, that resulted from this trip. I've always believed that everything happens for a reason. Even if plans change, trust that you are where you are supposed to be at that point in time and just embrace the opportunities that the universe presents."
---
Lama Alqasemi, ESAC 2016 and 2018: "It continues to amaze me how I am still reaping the benefits from participating in ESAC in 2016 as a student. After studying abroad two previous times during undergrad, I decided that I had to do it again in the summer of 2016. I came across ESAC through USF, and was ecstatic about the idea of studying in Europe again! After coming, I enrolled in a Holocaust history class and a Business Leadership class, both of which taught me new things. As a biology student, I was limited to science classes during the year, so this was a perfect opportunity to explore some lurking interests.
After graduating and applying to law school, I was surprised to learn that this experience gave me a boost on my resume and provided a great talking-point during interviews. Employers LOVED seeing a candidate who was well-rounded and exposed to the world, and I had many things to share from my experience.
This summer, in 2018, I returned back to Prague through ESAC to complete my legal internship with the largest international law firm in the world: Dentons. It was through my connection with ESAC that I landed this amazing opportunity, and it is sure to give me many more opportunities in the future with other employers. Besides that, I got to return to Europe and learn a whole new field of law, as well as work with amazing people and reconnect with some old friends. Studying abroad wasn't only fun and a great experience, but also an INVESTMENT in my future, which continues to reward me until this day!"
---
Sarah Jean Kilker, ESAC 2010: "I spent the summer in Prague in 2010, and I had an amazing time exploring and meeting new people. I was also able to gain more exposure to legal field by spending the mornings interning at an international law firm. My experiences in Prague helped to build my independence and gave me the confidence to reach for more challenging opportunities and internships upon returning to the States (as a bonus, my experiences in Prague made for great interview conversations). I resumed my studies at Augustana College in Rock Island, Illinois, where I graduated with degrees in History and Political Science in 2013. Continuing to pursue my interest in law, I attended law school at Washington University in St. Louis, graduating in 2016. Following graduation, I stayed in St. Louis, and I am currently an associate in the Healthcare practice group of Norton Rose Fulbright. My practice focuses mainly on mergers and acquisitions, and I also provide regulatory counsel to our healthcare clients."
On study abroad: Do it. It opens doors and opens your mind. Be flexible, roll with the differences, embrace new cultures and create memories.
---
Alan Furmanov, ESAC 2007: Alan earned his Bachelor's in Industrial and Systems Engineering from Binghamton University, graduating Magna Cum Laude with All-University Honors, before entering the financial services industry as a global strategy lead at JP Morgan, making his mark in the U.S., London, Singapore, and Hong Kong. He ultimately left to get his MBA from UCLA Anderson in 2015 and has since been working as a Management Consultant at PwC focused on Digital Strategy and FinTech, driving transformative initiatives at the C-level across the largest financial institutions domestically and globally.
Alan on study abroad: "ESAC was one of the best decisions I have ever made. Career-wise, I have been focused on business at an international level yet my non-ESAC degree was grounded in engineering mostly. It definitely got the juices flowing before I entered my senior year of undergrad. But let's be honest… you get to spend a summer in Prague with people your age from all over the world, each of you there to have a great summer in Europe while still pushing your education and career ahead. I definitely started ramping up my travels after this experience (30 countries and counting). The Czech Republic remains one of my favorites. Thinking about it… maybe it's time to plan a trip!"
---
Gayane Gevorgyan, ESAC 2007: "I participated in summer of 2007 and it was an unforgettable experience for me. It was my very first study abroad challenge.
By way of background, I obtained BA degree in Political Science and MA in Public Administration in Armenia. I felt a need to explore and broaden my knowledge in other related disciplines like world economy, marketing and business. Surfing in the Internet for that purpose I came across the ESAC summer abroad program offering courses I looked for. It did not take me long to decide and enroll.
Time spent in Prague with amazing coaches , organizers and other students from different parts of the world had a great impact in my personal further development.
ESAC program helped me to gain that overall knowledge in International business and marketing and start looking at thing from a wider perspective. This I would now state was kind of an incentive or push for me to find my way where I could feel more useful and satisfied . As a result, later I took other courses related to business and marketing at the American University of Armenia having in mind to bring a change in my homeland and community in parallel.
I was lucky to find the best team and create a Non-Profit organization which started implementing development projects in remote rural areas of Armenia also directly affected by the unresolved conflict with one of its' neighbors. We started from scratch with the very first small budget of agricultural sustainable project which was only 5000 USD (now our budget is more than 100K) and we cooperate with different International organizations and institutions. We managed to gain trust through our transparency , accountability and devotion. One who is familiar with the difficulties that face societies in post-soviet states during their transition, will understand all the obstacles and prejudices we faced . We diversified our projects, currently we help to create small businesses and support the ones who already exists. We also implement educational projects, inspiring local youth and believing that only through the education and practical knowledge people can make a difference in their own loves and in their communities Now, it's been a while I moved to the USA and opened our NPO branch the aim of which is to work with Armenian Diaspora and use that great potential towards our homeland and communities' development by building bridges.
And after all written above and the rest I have to keep short I would love to state: ESAC was part of my journey !!!! A big, big thanks to Kristine and David !!!!"
---
Neha Patel, ESAC 2007: "I graduated from Providence College, in Rhode Island with a BA in 2008. While in school, I participated in the ESAC program and spent one amazing summer in Prague. I had always loved traveling, but had never done it on my own prior to my ESAC experience. It gave me the opportunity to explore a new culture, meet friends who shared the same love for travel I did, and spend time in a beautiful city that I honestly cannot forget. It gave me memories for a lifetime and my experience was nothing short of amazing. After graduation, I continued to explore my love for travel, and spent a year in China teaching with some of my fellow Providence College students. After another amazing experience abroad, I moved home and spent some time working for my local Nordstrom while I tried to figure out my next move. I fell in love with retail, and that spiraled me into the world of corporate retail. I worked for a few companies in the Boston area, including Destination XL & Stride Rite, and then eventually took the plunge and moved to Seattle for a buying position at Zulily. I worked there for 3 years and then made the move to corporate Nordstrom, where I currently work. The one thing that I can say about my ESAC experience is that it gave me the courage to try new things and explore. Without that experience, I'm not sure that I would have had the courage to make the other moves I have made in my life. I am so thankful to Dr. Zamastil, her team and the friends I made in Prague. It was truly one of a kind experience."
---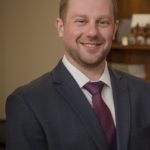 Mike Davis, ESAC 2006: Mike came to ESAC through a little bit of luck. He was studying at Rollins College in Winter Park, Florida when a friend who had paid for the program became ill and was not able to attend. His friend knew Mike had been to Prague and loved it and offered her spot in the program. After the ESAC program, Mike graduated with his MBA from Rollins College in 2009 and in 2013, Mike graduated from Washington and Lee University School of Law. In 2014, Mike opened his own law firm, Lawyer Mike D and in 2017 merged with a veteran attorney in Palm Coast, Florida to establish Eldredge and Davis, P.A. Mike has returned to Prague multiple times since ESAC as well and feels like Czechia is his home away from home. He has maintained a relationship with Kristine and David since the program as well as some of his fellow alums. The ESAC program gave Mike an opportunity to return to the place he loved, opened his eyes to new career opportunities, and gave him some valuable friendships. Mike recommends to everyone to take the chance and study abroad if possible – it is something you will never forget and will shape you in ways you can't even imagine. An added perk is the Budvar!
---
Nikki Stratelak, ESAC 2012: "Traveling has always been one of my biggest passions. I'm just a girl from Grosse Pointe, Michigan with dreams of seeing the world and a summer with ESAC in 2012 was really what drove my interest. I wanted to take advantage of the amazing internship program so I worked for restaurant Jama in Prague, owned by an American who I learned so much from during this summer. He gave us excellent projects and taught us so much about owning a bar and restaurant, it was truly an eye-opening experience.
After graduating from Lake Superior State University in 2013 with a Bachelors in International Business and Marketing (along with playing volley), I continued my passion for travel by backpacking South America with a good friend. Again, it was an overseas experience that truly changed my view on the world and outlook for life in more ways than I can describe.
Then it was time to get serious so around two years ago I got a job with Wirtz Beverage out of Chicago. Here I was selling wine and a few months later was promoted to selling spirits with a competitor alcohol distributor Southern Glazer's Wine & Spirits! January 2017 I was promoted to selling spirits in the heart of Downtown Chicago to bars and restaurants. This is what I am currently doing while living in Downtown Chicago with hopes to work for a Liquor Supplier Internationally one day. Until then I will just have to plan my next trip!"
About ESAC: "I could not speak more highly of ESAC and the memories it has left me. In fact it has been five years and last month I visited Denver and met up with one of my ESAC friends who I haven't seen since Prague. My experiences have shaped who I am today and has given me the tools and confidence I need to explore news avenues professionally and personally in my future. Thanks to the ESAC team for helping me accomplish a huge dream."
---
Robbie Trainor, ESAC 2010: "I grew up in Boston, MA and graduated from Marist College in New York. My degree is in Business Finance with minors in Economics and Psychology. I moved to Atlanta, GA after ESAC following my love of lacrosse. I spent a few years there then returned home to be closer to family. I worked at a tech company for a few years as an Supervisor, overseeing a production line. I am currently a Financial Analyst working for a workforce solution software company.
The ESAC program was nothing short of amazing. Experiencing a new culture allowed me to appreciate both where I had come from, as well as being able to leave my comfort zone. While being outside of your comfort zone, you learn so much about who you are. In today's society, I believe an abroad experience provides much needed awareness of cultural differences. It does not matter where you go, you just need to go!"
---
Michele Nelson, ESAC 2014: "I feel so lucky to have had the opportunity to join ESAC in the summer of 2014. After another program fell through, I found Kristine through a third-party site. My friend and I like to call her our abroad fairy godmother—because she saved our summer!
Since the program I received my Bachelor's in Business Administration for both marketing and management in May 2016 from Grand Valley State University in Grand Rapids, Michigan. The Sport and Event Marketing course through ESAC at the University of Economics really helped shaped my career path. With the help of Professor Chad Durham, our class was fortunate enough to host the first philanthropic event of the program benefiting Zivot Detem (Life to Children). In combination, we attended a sight visit to EY's Prague Office, a Prague Black Panthers game (American Football team), and more.
As I work towards my masters in sports management at Northern Illinois University, I carry these experiences with me and will continue to do so when I graduate in December 2017. At NIU I am a graduate assistant for marketing and game experience in the athletics department. I act as the primary marketing contact for women's basketball, women's soccer, and softball. During my time at NIU I have been granted many opportunities in the sport industry. I was lucky enough to travel with women's basketball for the Mid-American Conference tournament, work closely with video production for game-day timelines and directing for all home-game events, organized the highest basketball revenue-generating theme night in the school's history, and volunteered at the NCAA National Golf Championship Tournament hosted by Northern Illinois in May 2017.
This summer I currently work as the Property Assistant for Huskie Sports Properties of Learfield assisting in sponsorship coordination and implementation, but will return as a graduate assistant in the fall. Most recently, I have been accepted to begin MBA courses at the Hoffman Estates campus (Greater Chicagoland area), allowing me to receive my Masters in Business Administration in June 2018.
Years later, I still talk about my Prague experience as if it was last week. ESAC led me to some amazing people across the globe that I still keep in touch with to this day. I encourage everyone to have an adventure—and I'll tell ya, ESAC is a good one!"
---
Zhannat Alshanova came to us from Almaty, Kazakhstan, as part of ESAC 2006 program. Not only did she master the English language, she was a star student, role model and remains a good friend. Currently, she is a London based writer/director and producer with a background in management. Earning both a Bachelor's degree in business administration and Master's degree in marketing. Moving to film, she began working as a production assistant and translator on "Marco Polo" Season 1 (Netflix). In 2015 she started her Master studies at The London Film School. Zhannat has experience producing both narrative and documentary films, which is a huge accomplishment for someone so young. As a director, her most recent short film, 'The White Orchid Hotel" premiered at Camerimage Film Festival. In 2017 Zhannat produced two short films set in Vermont, USA and Bozcaada, Turkey and now working on her own film back in Kazakhstan. On ESAC: "It was a great experience of meeting new people and enriching my knowledge about international relationships and global marketing. Although I changed my career path from business to filmmaking, the skills I gained are very useful. ESAC was and remains a huge support team."
---
Phillip Milani-Wyness, our ESAC 2012 alumni, who found his way back to Prague: "I first started out at Western Connecticut State University with a major in Political Science where i knew as soon as i was a freshman that i wanted to study abroad. When I was a sophomore I applied right away and got accepted to study in Brno at Masaryk University in spring 2011 for a semester. Ever since then i was changed completely from experience there with such amazing people, and fell in love with not only Brno, but with Czech Republic, and the rest of Europe in general. I knew I had to come back as soon as possible when my semester ended there in Brno. While back in the US I was looking for a productive way to make contacts to get back to Czech Republic, and luckily for me I found ESAC. With ESAC in summer 2012 i was able to see more of the working environment in the Czech Republic with a placement in a fantastic internship with Liberalni Institut an NGO where i preformed research on primarily economic issues facing Czech Republic and the rest of Europe under the guidance of an amazing mentor and friend of mine Ales Rod who inspired me further academically till today. After my ESAC program was over, I was firmly convinced that living in Czech Republic was the right thing for me to do to better myself as an individual and to start off with a career at eventually working for a academic institution or political organisation.
In Autumn 2014 i was accepted to a Masters program with Anglo-American University in Prague in the field of International Relations and Diplomacy and will graduate formally in June 2017. The experience so far has been very challenging and extremely rewarding at the same time not only academically, but with the learning that comes with the whole environment of living by yourself in a foreign country and not knowing the language properly. Going through this whole process has definitely changed me for the better and has made me a stronger individual all around, which i am extremely grateful for and i can apply to helping other people out in my career path. Luckily though, through my prior experiences in Czech Republic it was fairly easy to get adjusted at first to everything, and since i really have a strong desire to be in here.

Currently, I plan to stay here in Czech Republic until i feel that maybe my opportunities have run out, but the sky is really the limit to anywhere you go in life with career or personal development. "
---
Tessa Wright, our youngest student to date. She may be young, but she is absolutely astounding! Scroll down to hear a few of her successes at her young age.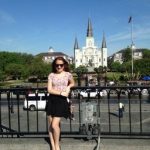 "My name is Tessa Wright. I attended high school in Milford New Hampshire and am currently attending university at American University in Washington DC studying International Service/Studies and History. I wish to work in government or an international organization when I am older. I am currently 18 but when I was in Prague I was still 17. This led me to want to prove myself to the other program attendees and the leaders of the program. To show them they did not make a mistake when they let me travel with them.
I loved my study abroad experience. Yes, there were times when it was hard to be away from home. But I never felt as good about myself as when I came home feeling vastly more independent and traveled. In addition to the amazing history I learned, I feel as though I gained an immense amount of respect for people who come to America, or any country, and don't speak the language. The Czech people were so patient with me while learning the language and this gives me the motivation to keep learning it as well as help others learn English. This experience definitely changed my life for the better, making me a more independent, gracious and educated person. I am so grateful that I chose to spend my summer away from my friends in a place where I found new friends and a country I feel at home in."
---
Joycelyn Alleyne was a participant in 2015, adding an element of fun, commitment and professionalism that was unsurpassed. We commend her for being so deeply involved with her university and are enjoying watching her move into what will no doubt be a beautiful life story.
Joycelyn describes life during and shortly after USF:
"My experience at the University of South Florida was everything I wished for and more. If you ask any international student, they will tell you that going away from home to study is a life changing experience and most of all, an opportunity. This is how I approached my college experience and as a result was lucky enough to truly submerge myself into various platforms at the university. From my freshman year I became involved with Housing and Residential Education and with an organization called the International Business Board. My sophomore year was the beginning of the legacy that I left at USF, as I became a Resident Assistant for freshman students, held a position in the International Business Board and became involved with HerCampus USF where I wrote a few articles and planned campus wide events. I studied abroad with ESAC to Prague, Czech Republic during my summer going into my junior year and was able to broaden my perspective and understanding of the world. My junior year was a year of life changing opportunities as I joined the Beta Gamma chapter of Lambda Theta Alpha Latin Sorority, Incorporated and served as a mentor for the Intercultural Student Leadership Conference. I also became a USF Ambassador and interned with Tech Data Corporation. As I approached my senior year, I made sure I focused on my studies and held higher positions in my organizations while I worked for the Career Services Department. I was also humbled by the opportunity to be crowned the USF 2015 Homecoming Queen, which truly demonstrated my love for the university, and everything it has given me.
Upon completion of my degree, I began an internship with FIS at St. Petersburg, Florida. I am currently completing the internship program where I am working with the Loyalty department as a Product Marketing Intern. It is a fast-paced and competitive environment, which has managed to push me out of my comfort zone and enable me to learn many skills that will make me competitive in the marketing and communications field. My regular week includes writing content for websites, creating marketing collateral and assisting with the launching of new programs, among other tasks."
Joycelyn on study abroad:
"My study abroad in Prague, Czech Republic was easily my favorite memory at USF. Travelling with ESAC was a smooth transition into the country and it was great to have an organized and structured program to help us navigate a new country. I managed to make life-long friendships and learn a lot about the European culture and myself. I was fortunate enough to be able to travel after the program ended to have a full taste of Europe by visiting 5 additional countries. I hope everyone finds a way to experience a study abroad during their college experience as it definitely opens your eyes to everything that the world has to offer. I'll leave you with one of my favorite quotes that pertains to traveling: 'The world is a book, and those who don't travel only read one page.' Make sure you read the whole book!"
---
Chad Durham was a participant in the program in 2005 and since that time, he has traveled and taught all over the globe and now, he teaches for ESAC during his free time in summer. In fact, this summer was his 6th year as a super valued member of our teaching team.
Professor Durham is currently on sabbatical in Vietnam with his new wife. Prior to this big life change, he was leading his department as the expert on International Management Strategy at the Higher College of Technology in Abu Dhabi, U.A.E., as well as serving as a Visiting Lecturer at the University of Economics, Prague and as a Director and Professor at ESAC, USA. He was previously the leader of Marketing Studies of the Business Faculty at Webster University, USA at the campus in Thailand and he also served as Business Lecturer and Degree Coordinator at Dong Hua University, Shanghai China and was the athletic advisor at both institutions. Professor Durham's area of research is in Global Strategic Management and he continues to consult on projects involving feasibility evaluations, fundraising, training, small business formation and management integration in small to medium sized mergers and acquisitions through his own DE Consulting Firm.
Professor Durham has over 15 years of public and private sector experience in complex relationship management, organizational structure development and management, strategic marketing planning and implementation, and all executive aspects of managing small to medium sized enterprises. This experience has been further developed through research both academically and in industry application. His passion lies in the International marketplace and his focus is on developing expertise in trading and communicating in a global environment while taking advantage of the global trends that are developing in today's marketplace.
An impressive background and we cannot wait to see where he goes next! Thank you Chad, for not only being an exceptional student in our program but now, for being one of our most popular Professors.
---
Barbara Nolan was a participant in our 2014 program. While quiet and reserved, she is an absolute firecracker and one of our absolute stars. We are extremely proud of her academic and extracurricular accomplishments.
"My name is Barbara Nolan and I was the 2015 Jefferson County Fair and Rodeo Queen for the Jefferson County Fair and Rodeo in Lakewood, CO. As a rodeo queen we are ambassadors to the sport of rodeo which means we attend many events promoting and educating folks about animal welfare and events going on for the fairs we represent. Growing up I owned two horses and participated in many equine events leading me to my degree in Events Management in such events. As a rodeo queen I had the privilege to work with event sponsors, help with the rodeo schedules, participate in the production of the show, and help manage the our programs budgets, giving me hands on experience and networking for future events positions. I traveled to over 22 rodeos between June and September and covered over 5,000 miles with my horse in that time. This experience only lasted one year but has now led me to work with a handful of other rodeos and events related to my degree, so I guess you could say I'm living my dream!"
On Study Abroad:
"I had always heard about studying abroad and usually the flyers went straight to my recycling bin because what's so special about going somewhere I don't know the language and eating weird food? Well, I could not have been more wrong. With ESAC everything was planned to a "T" and I had so much fun that I almost forgot I wasn't really on vacation, in fact my original motive was to gain an extra semester of credits just to graduate early (one month and you couldn't get me on a plane home faster). Now instead I sit in envy of all the classmates after me who are roaming the streets of Prague, learning from the inside of a restaurant about successful business fundamentals, and don't even get me started on the food and shopping. If you're worried about the cost I promise you every dime I spent was put to good use and then some. Just go and fall in LOVE with studying abroad so I can say I told you so!"
---
Zachary Berger is currently attending Metropolitan State University of Denver and graduating in December. He is heavily involved on campus and in the community through programs involving getting students with Intellectual and Developmental Disabilities to attend college and President of Alpha Alpha Chapter Delta Alpha Pi Honor Society and National Society of Minorities in Hospitality. He is also involved in the Urban Leadership Program on campus learning how to be a better leader.
Through his extensive involvement with Delta Alpha Pi Honor Society, he has helped promote awareness of people with disabilities across Auraria Campus and throughout Denver Colorado by hosting meetings and events that help people with disabilities and is co-authoring a book about how to transition from a school setting to a work and life setting. Pretty impressive for a student of under 20 years old.
Zachary on Studying Abroad: Studying Abroad with ESAC was beneficial for me in so many ways. As someone diagnosed with autism, the experience was challenging, life changing and definitely worth doing. By studying abroad, you get to meet new people and experience new cultures that you otherwise wouldn't, for example, I traveled to Austria, Czech Republic and Greece within less than a month. Each city and country so unique and so diverse. I would definitely recommend studying abroad to everyone, open up your mind and go for it.
---
Meagan Sherman, alumni from Virginia Tech, 2010. After spending a month with ESAC in Prague, Czech Republic, she graduated Magna Cum Laude from Virginia Tech with a Bachelor's degree in Global and Comparative History. After graduation, she was looking for more international experience, so she spent a remarkable year working with an organization called Students Helping Honduras. She gave it all up to live in a remote village in Honduras working in a small children's home and teaching kindergarten in the local bilingual school. She can't emphasize enough how challenging and rewarding her time there was.
Meagan describes life after Virginia Tech:
After my year with SHH, I decided to pursue a Master's degree, but I realized I wasn't done with travel. So I boarded another plane and completed an accelerated dual degree program with the University of Malta and George Mason University. After nine months of lectures in Malta and the completion of my thesis in the fall of 2014, "Child Abandonment and Homelessness in Honduras," I graduated with an MS in Conflict Analysis and Resolution and an MA in Conflict Resolution and Mediterranean Security. After completing my Masters I couldn't think of anywhere else I would rather be than back in Honduras. I am currently in my third year with Bilingual Education for Central America (BECA) teaching English to Honduran middle school students in the town of Cofradia.
My daily routine here in Cofradia varies from day to day. I wake up around 5:30 am to get ready for the day. Breakfast is scrambled eggs and toast or oatmeal, or I go buy baleadas if I'm feeling lazy. Baleadas are a typical Honduran dish consisting of a flour tortilla filled with a combination of fried beans, eggs, cheese, cream, and/or avocado. My personal favorite is a baleada with beans and eggs. Around 6:15 I walk the 15 minutes to school with one or more of my coworkers. I work at San Jeronimo Bilingual School, which has been in operation for more than 10 years now and has grades K-9. The school day starts at 7:00 and runs until 2:00 pm. I am the Middle School English teacher, which includes reading, writing, and grammar. Our students also receive their math, science, PE, computer, and art classes in English. They receive Civics, Spanish, and Social Studies classes in Spanish from our Honduran coworkers. After school, I always have various activities to attend to, from cooking classes to rollerblading club. There is never a dull moment.
Sherman on study abroad: "My time with ESAC, while only a month in duration, was my first solo international adventure. I didn't know anyone beforehand, and I had only traveled internationally with my family. During my month in Prague, I learned that with some help from fellow students, we could navigate a new culture and quickly adapt to a foreign country. Travel is the most eye opening and incredible learning experience. My advice is to not just go to London, or Venice. Go to Phuket, to Sao Paolo, to Cape Town. There is so much more to the world than just the country you live in. Whether you're teaching English in South Korea, or working on a coffee plantation in Colombia, keep an open mind. While you, as a native English speaker, might have a lot to teach others, you can also learn so much more from the culture and people around you."
What a story! Talk about giving back to the community!
---
Jessica Farr, a student at the University of South Florida, interned for Ernst & Young during the Summer 2013 program. Her reviewers from E&Y said she was "the best intern they have ever had!". Jessica also studied in three additional countries after her time in the Czech Republic, her most challenging assignment spending a summer taking software engineering classes at Infosys Limited in Mysore, India. Farr graduated the following December, earning her Bachelors of Science from the University of South Florida in Accounting and Management Information Systems.
Upon graduation, she began working for PwC as an IT Auditor specializing in Process Assurance. Because of her desire to travel, Farr has been placed on an international team that spends a few months per year working abroad. Farr continues to stay active in USF's Business Honors Program as a mentor and is currently completing her CPA within the next year.
On ESAC: "A valuable opportunity, a sound and rewarding internship, well-organized, fun and surpassed my expectations for study abroad."
---
Eric Biel, ESAC summer 2015. Eric Biel is a current MBA student at the University of South Florida. He is a co-founder and COO of Tembo Education. Of 20,000 teams in the world, Tembo Education was 1 of 6 finalist teams in Bill Clinton's $1M Hult Prize competition. Tembo defeated all eight Ivy Leagues and were the only team in the U.S.A. that advanced. President Clinton's call to action was to provide education to 10M children (0-6 years old) living in urban slums around the world.
"Our solution uses a high-quality, evidence-based curriculum to train and certify home educators (members of the urban slum community) to teach parents via SMS text messages. The parents then educate their children in their own homes. We assess the learning process through a quiz via SMS text. For educating their child and answering the quiz correctly, the parent is rewarded with free airtime (minutes and texts).
We expedite the economic development of the country by not only educating millions of children, but also by creating job opportunities, generating revenue for the telecoms, and opening the doors to foreign investors."
Since Biel has helped start the social enterprise, Tembo has made it to the 2nd round of judging for the Forbes $1M HeroX competition and was 1 of 6 in the world to be accepted into the IBM Smartcamp hosted at the Techstar's Barclays Accelerator in NYC.
Tembo is currently preparing to start their new academic year in January 2016.
---
Gaston Blanchet, ESAC summer 2008. Blanchet, who earned his UCF bachelor's degree in business management, inspired by the roll-top doors for meal storage on airplanes, designed and invented the Trunkster, the world's first and only zipperless, roll-top luggage that introduces a revolutionary industrial design. A durable and waterproof sliding door allows for quick access to belongings, even in the most constricted spaces. The bag also includes a removable power bank, built-in digital scale, and can be enabled with GPS.
The amazing story behind the Trunkster is that Blanchet and his business partner Jesse Potash, used Facebook and Twitter to help build awareness of their product, and targeted travel and tech bloggers, as well as business travelers. The buzz created a network that led to thousands of pledges and preorders on Trunkster's Kickstarter page. The support and demand was so great, in fact, their $50,000 goal soon multiplied more than 27 times in 59 days, with 3,566 backers pledging $1,395,370 by the Jan. 16 deadline.
Gaston on study abroad: "Studying abroad was easily the most fun and profound experience I had as a student. My stint at ESAC in Prague paved the way for me to do a yearlong study abroad in France, and these experiences during my senior year of college set me on a path of discovery that led me to the passions I'm still pursuing today."
We are proud of your achievement Gaston and with you continued success in your future ventures.